ABOUT US
Founded in 1991, PTCS is becoming one of the nation's largest Study Abroad placements and consulting organizations. Every month we help potential students across the nation connect with the best Colleges and Universities to suit his/her unique qualifications and situation.
In addition to linking and referring clients to highly competitive study abroad institutions, PTCS works with institutions abroad that offer flexible entry qualifications, quality education and Diplomas and Degrees that are accepted worldwide.
PTCS' links are with educational institutions in Canada and the USA offering mainly Study & Work opportunities and scholarships as the main financial help to those who qualify.
When you apply to study abroad, you want to be sure you are applying with an organization you can trust. PTCS has been providing clients with fair and equal access to an education that is first class and second to none. Our students have won several scholarships abroad and have gone on to be the men and women in various fields of endeavors throughout the world.
While we are proud of our growth, we work hard to maintain our professionalism and integrity that have led to our success. When you apply through us, you will receive superior and accessible service from highly trained personnel. You will find us compassionate to your unique situation, but also willing to speak to you in realistic terms about your career goals.
We will never tell you what you want to hear, just to get your business. We present what we have received. We tell it as it is. We are exclusively dedicated together to grant you the desires of your heart in obtaining a good quality education that will make you more satisfied and more marketable in a global environment.
At PTCS, our business philosophy can be summed up in one simple sentence; "We help you to be the best of what you can be."
With PTCS, you have the best possible chance of being approved and accepted, with lower tuition fees and scholarships, just by applying through PTCS. We seek Programs at a rate and terms you can afford. Our processing is fast, effective, efficient and reliable. It only takes a will, commitment, and determination and your processing will take few days. We also offer you continuous support even when you are abroad. With PTCS, your success is assured.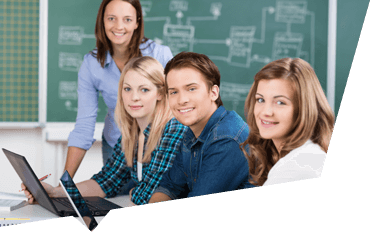 Get the right information to start your career now?
Get Started